Then...
In 6th grade, I was really into My Little Pony, the 3rd generation of them. I have a ton of them in the shed now, I mean, plastic, what a waiste of money?
I made up a story character as MLP fanfic, my OC and username on the MLP sites was StarShimmer.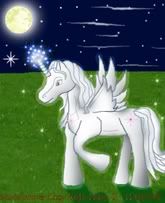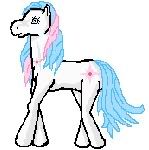 She was raised a normal pony, then one day finds out that she's a pegahorn princess of Crystaralight. I made all these pony characters and stuff.